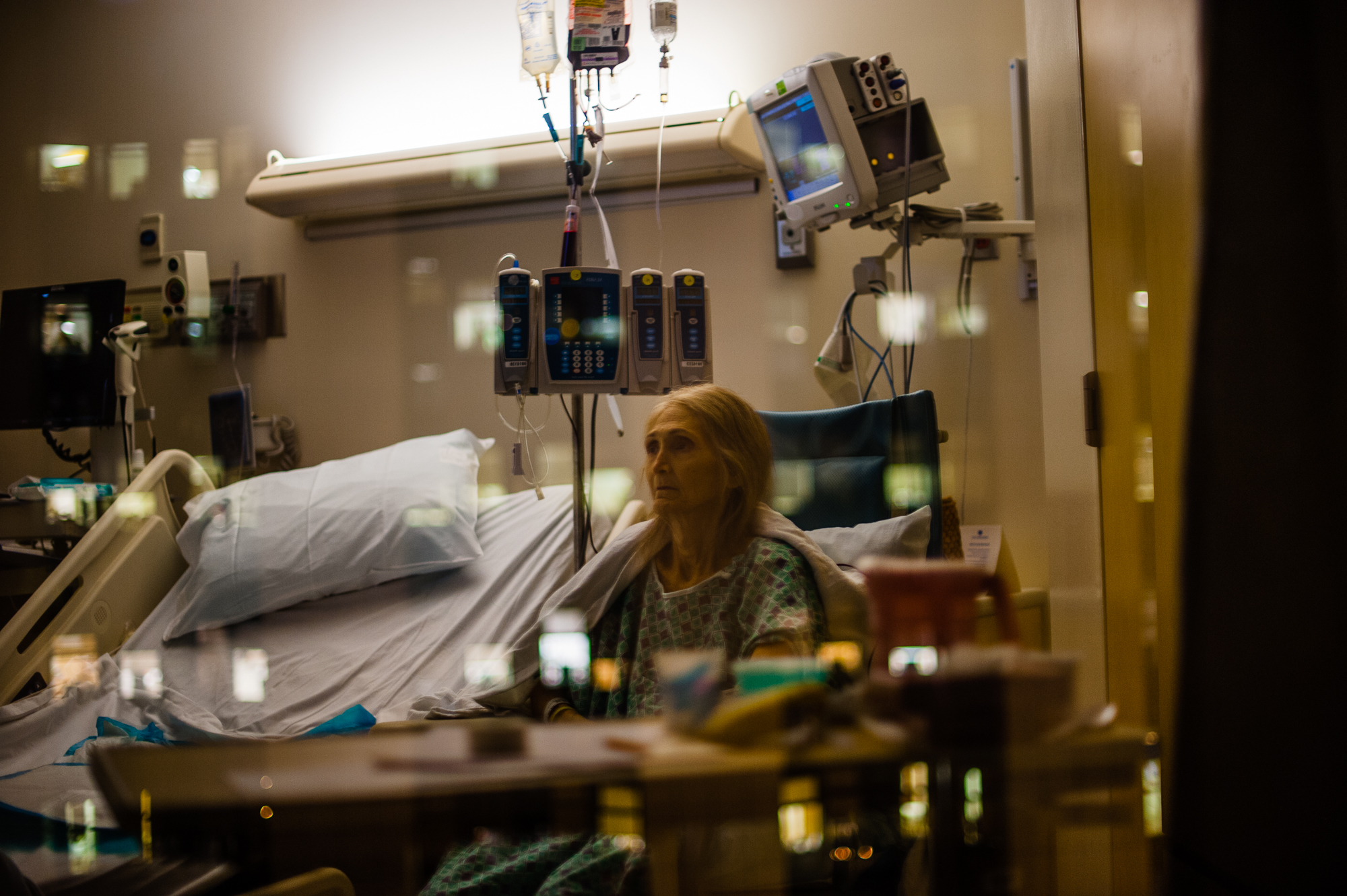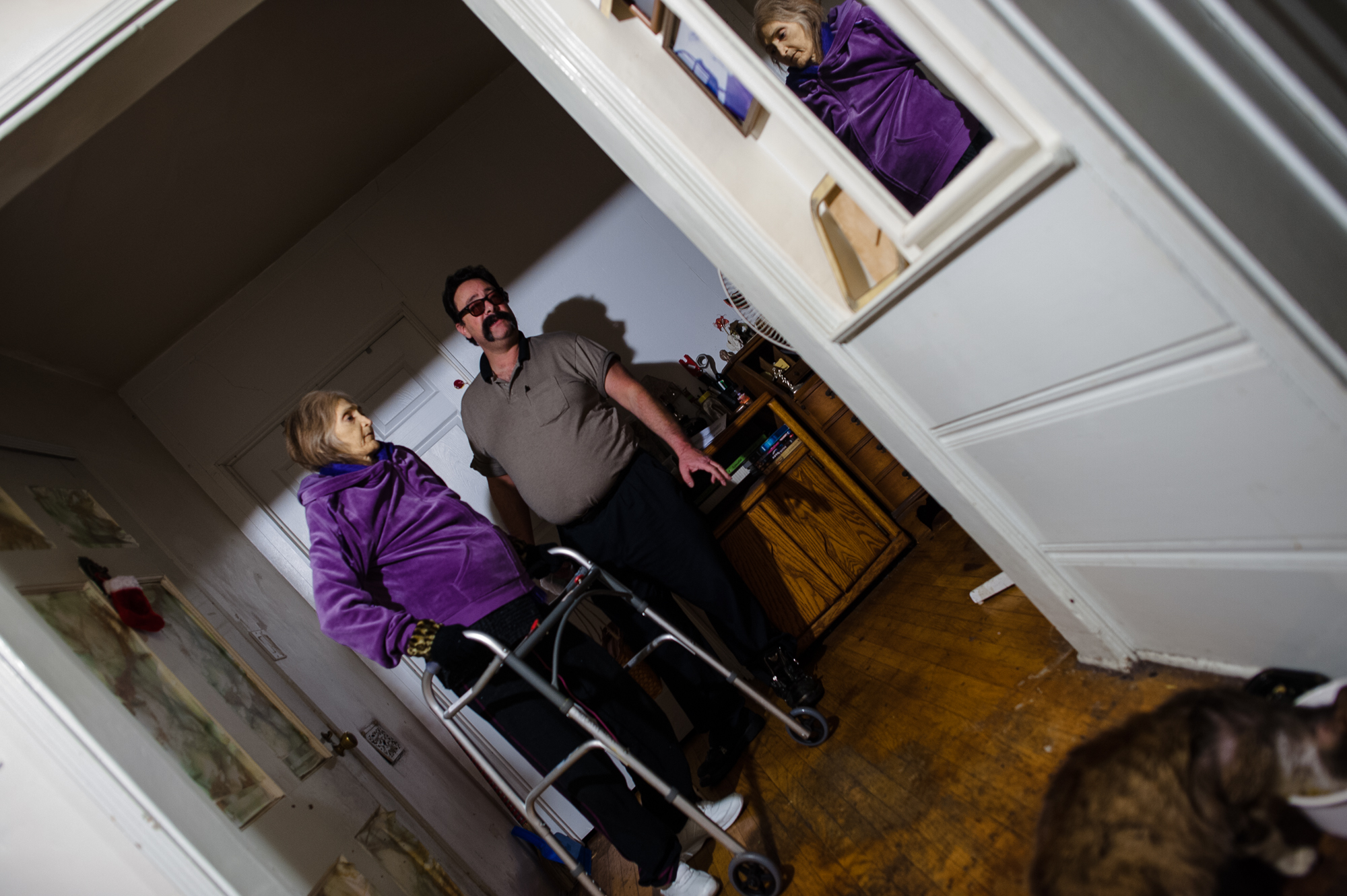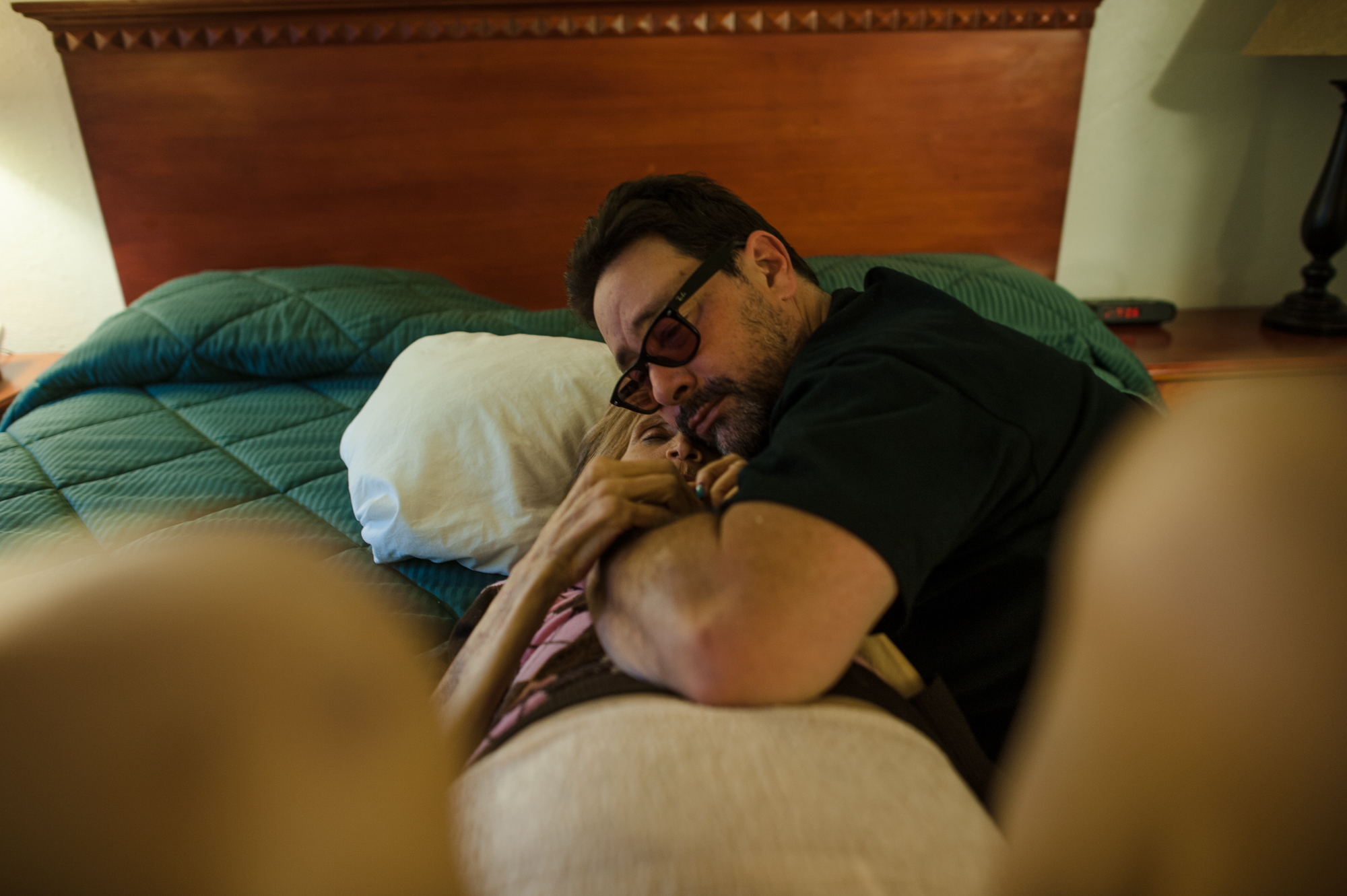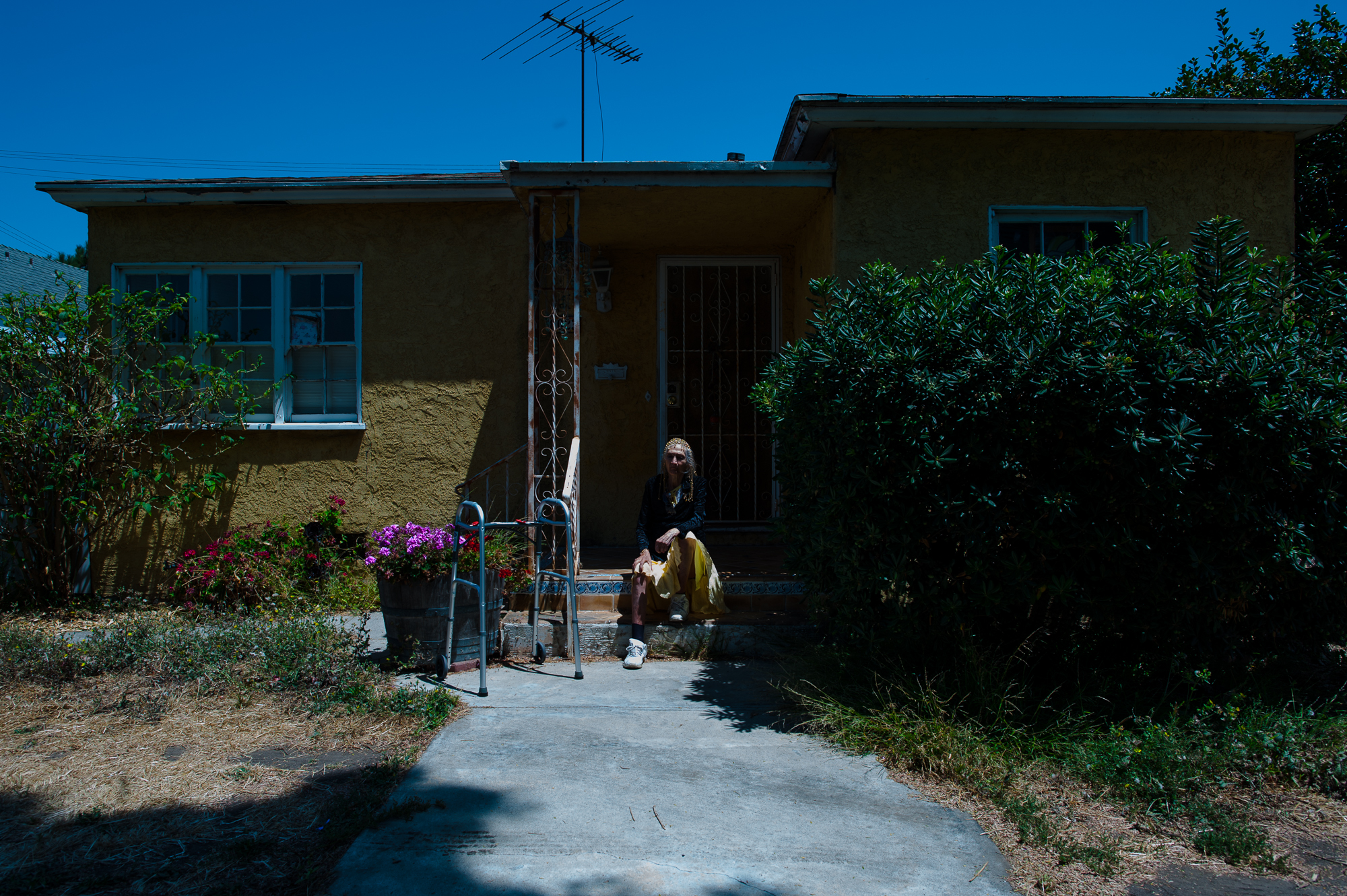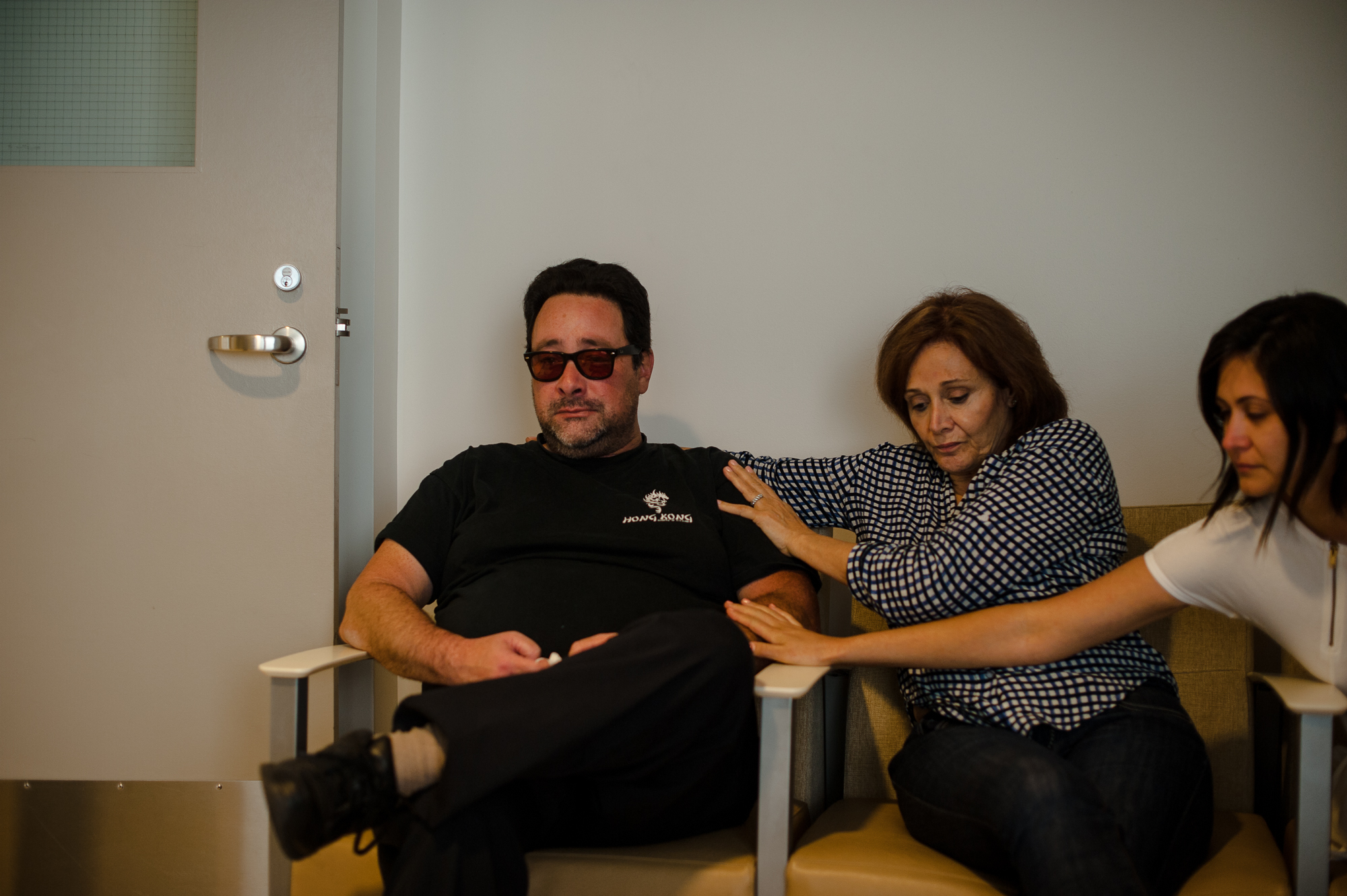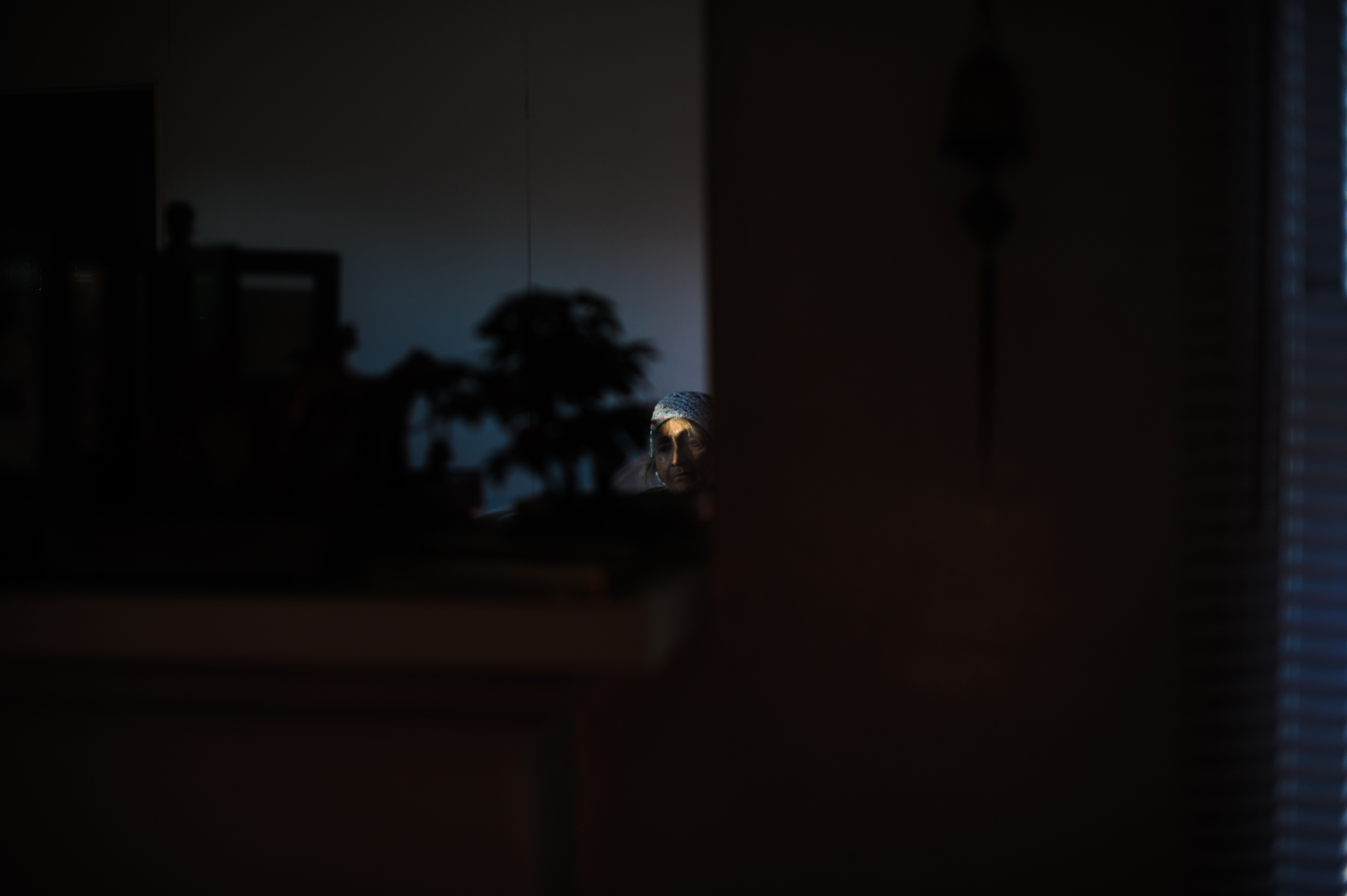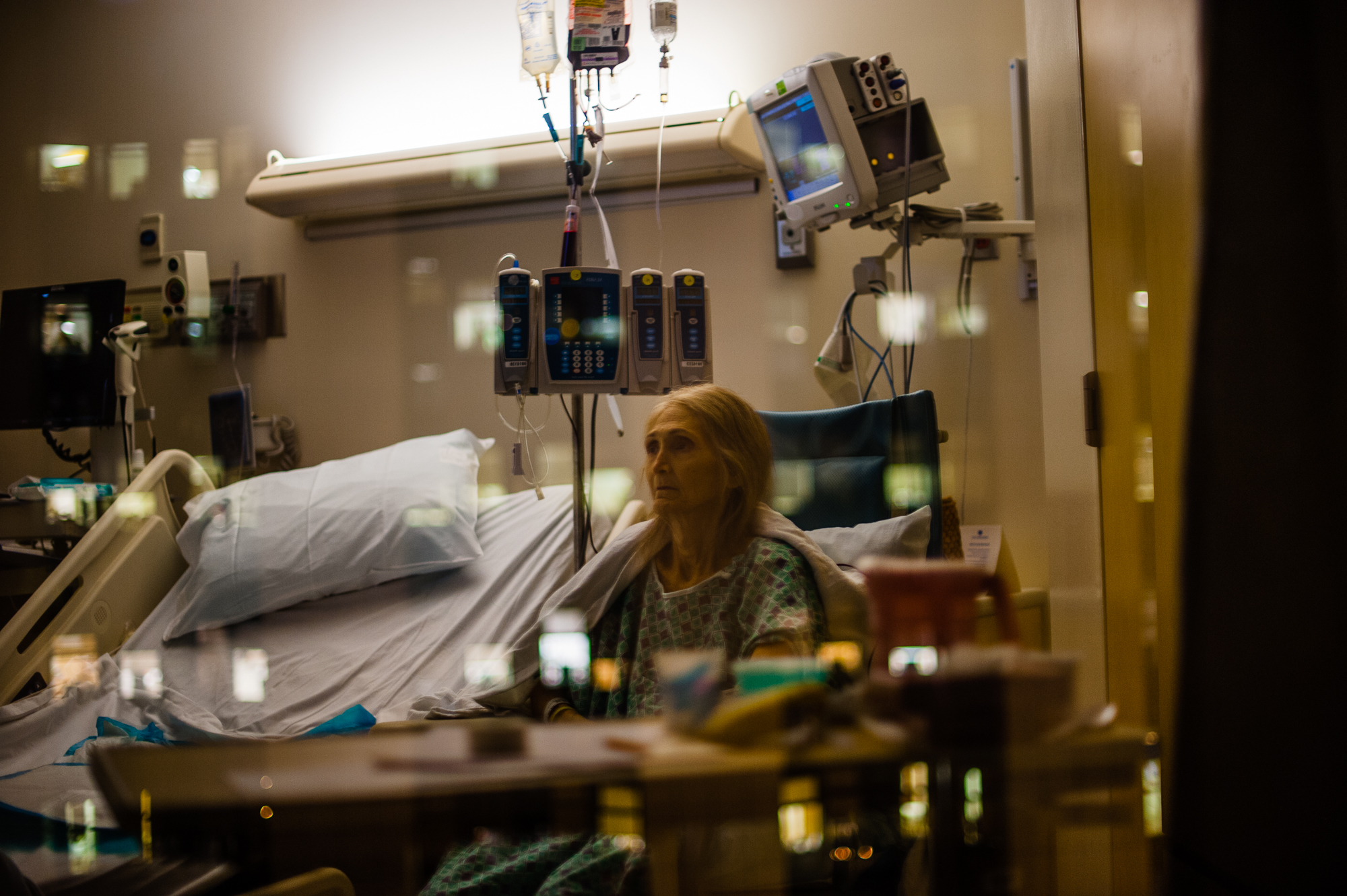 Rosie sits in a hospital room in Los Angeles at night.
Rosie approaches Adam, her husband's, van to go an emergency room.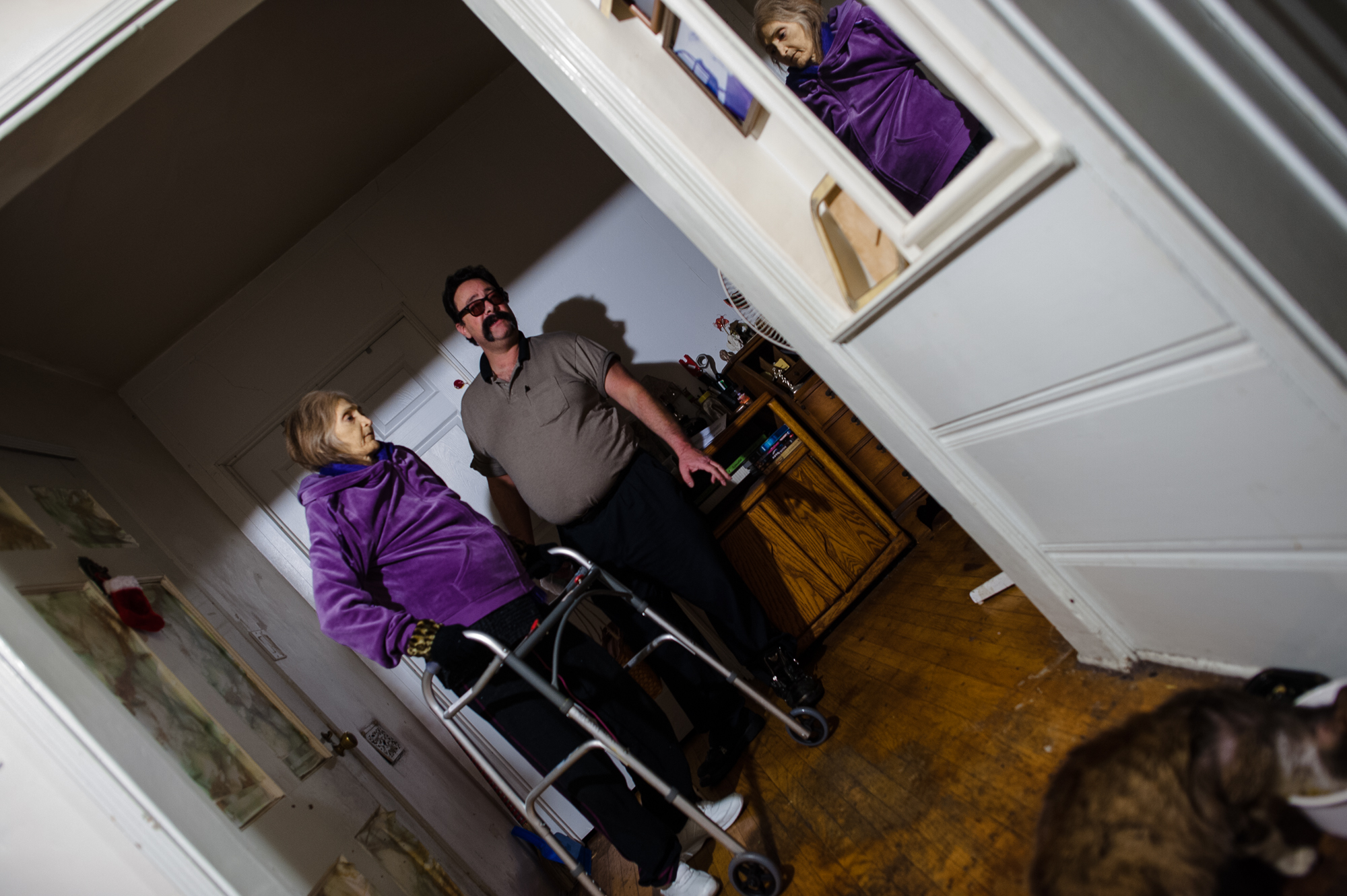 Rosie and Adam stand in the hallway of their home.
Rosie checks her face in a compact mirror before going to the supermarket.
Rosie puts on her gloves as she sit with Adam at a coffee shop.
Rosie lies in her bed, as Adam sits beside her, cradling their cat.
Rosie walks with Adam in a parking lot in Palm Springs, California during a weekend vacation.
Rosie sits on her bed before Adam leaves the house for work.
Adam draws Rosie's face, as she cries in frustration.
Rosie gets her nails done, as hair dye dries on her head.
Rosie sits in the van at night, as Adam puts away her walker.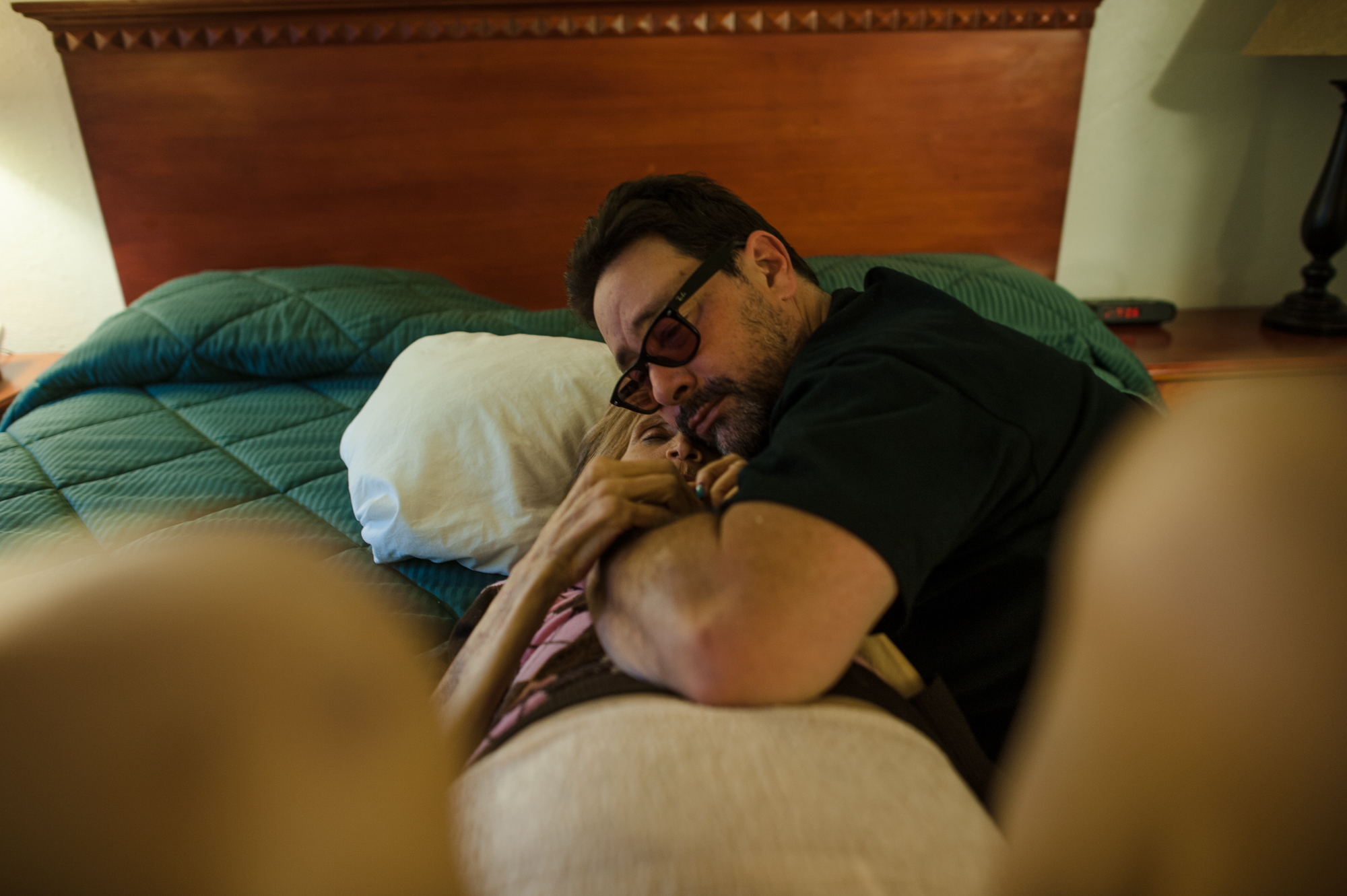 Rosie and Adam embrace on the bed at the motel where they are staying during a vacation to Palm Springs, California.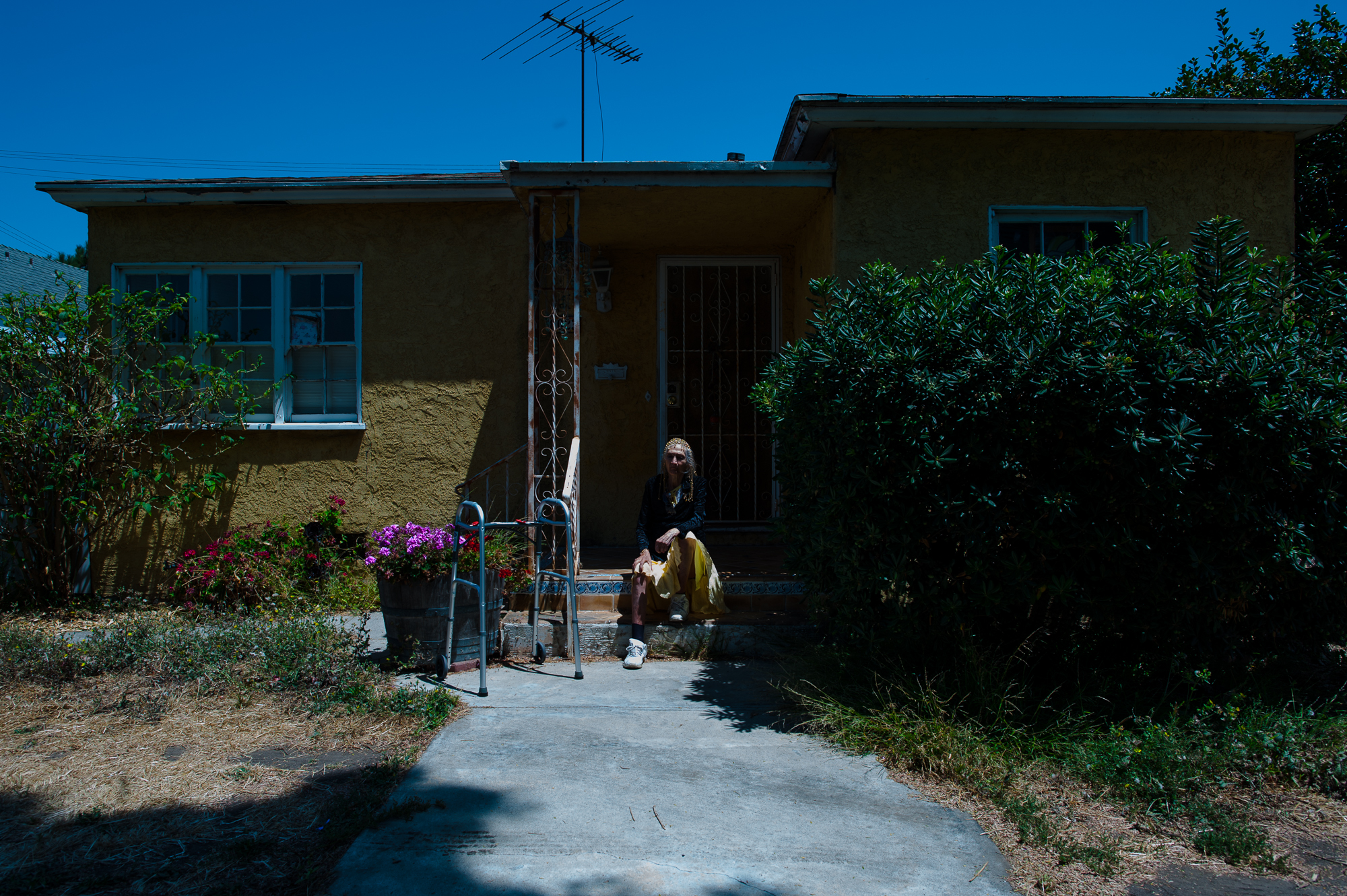 Rosie sits on the front porch of her house, waiting for the neighbor's son to bring her pomegranates, which she loves.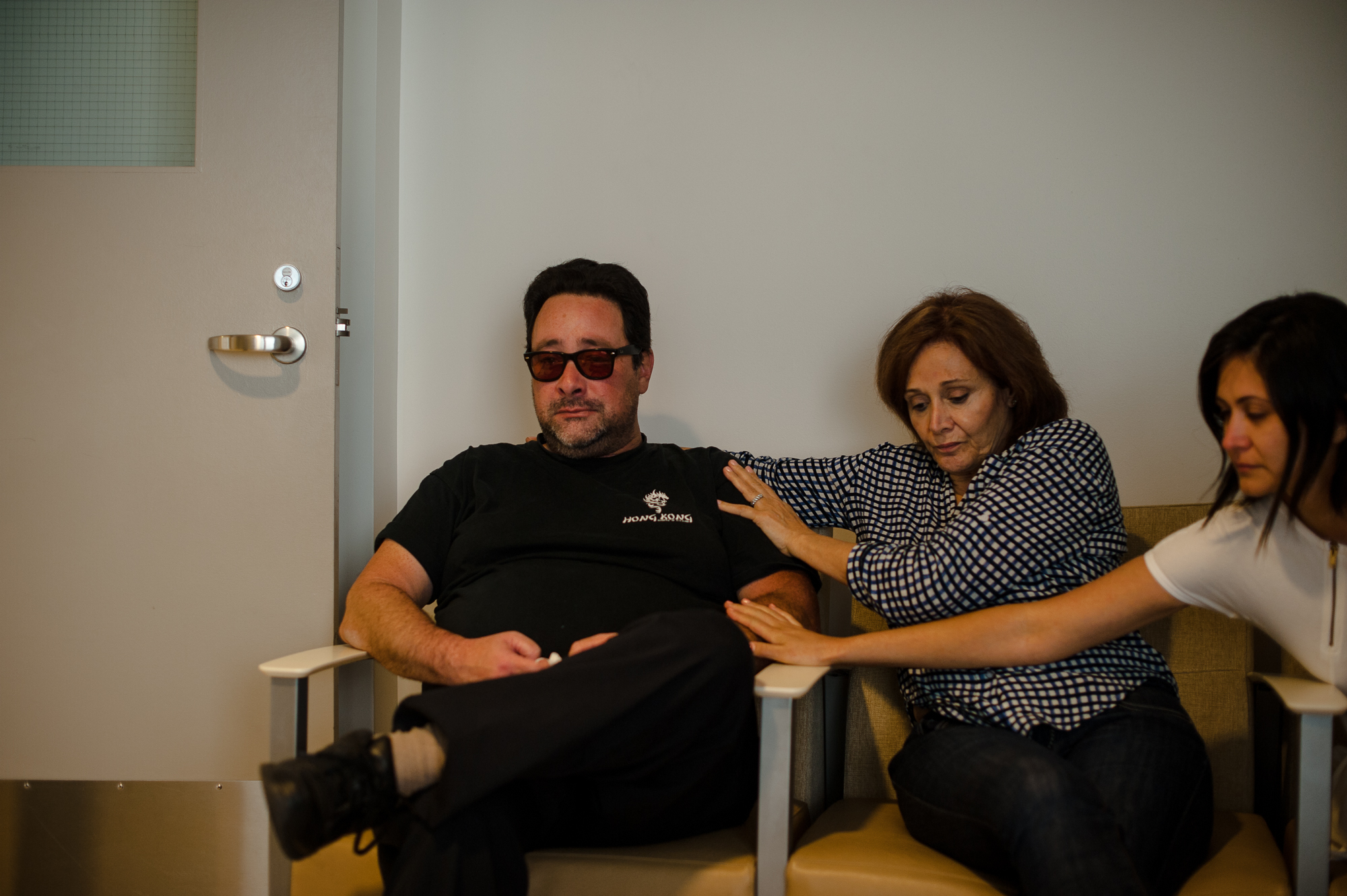 Adam cries and is comforted by Rosie's sister and niece in the waiting room of the intensive care where Rosie is housed.
Adam kisses Rosie in intensive care.
Adam touches Rosie's head after her passing.
Adam holds hands with Rosie's niece and sister during a prayer at Rosie's funeral.
A portrait of Rosie and some flowers next to her grave at her funeral.